Five treasure troves overflowing with good
I'm repeating myself when I say that I believe we can find good almost anywhere, if we just watch for it. We can find good — but we don't always make the effort. We need to do it on purpose, to be on the lookout for it. But why? Why should we bother?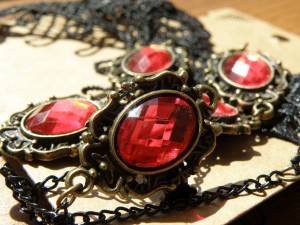 The news that attracts us, fascinates us, captivates us and cranks up our emotions is mainly negative. Is it a love of drama, a desire to be stirred up? Turns out there are psychological reasons for why we're attracted to bad news like dragons to treasure. To find out about the negativity bias and the superiority illusion, take a look at the BBC's article, Why bad news dominates the headlines.
Bad news outweighs the good, and we're wired to pay attention to it. All the more reason to make an effort to spot the good! Today, I'm making it easy for you. (You're welcome. It's my pleasure!) Read on and you'll find five websites with all sorts of good. Leave the drama for a bit and settle in for some happy news.
1   Random Acts of Kindness Foundation
Read real stories about kindnesses given and received. You may even be inspired. www.randomactsofkindness.org/
2   1000 Awesome Things
Neil Pasricha's list is pure fun. Thinking of my own awesome things ranks right up there with daydreaming about what I would do with dragon-caves full of money. We took one of his books on a family camping trip and added our own items. Camp coffee was definitely on the list. 1000awesomethings.com/the-top-1000/
3   Good News Network
Since 1997 this website has been providing good news. Lots of interesting and happy stories.  www.goodnewsnetwork.org/
4   Daily Good
A portal of inspiring quotes and news that's been going since 1999. www.dailygood.org/
5   Gives Me Hope
People post short comments, some of them heart-wrenching, about what gives them hope even in dire situations. www.givesmehope.com/
Let me know what you think about these, and share your favourite places to find the good, by email at susan at goodbyegrumblings.ca or in the comments. Have a good week!

About GrumblingSusan
Word lover. Story addict. Daydreamer. Optimist. Ottawan. Treehugger. Scouter.